There are few things in the world I love more than the MCU: my wife and kids, the Green Bay Packers, ortolan, things like that. After Avengers: Endgame last year, I, along with millions of other people, was very eager to find out the direction they were going with the franchise. And then, coronavirus.
There are much worse problems than movie theaters being closed, but I'm not talking about those things right now. We were supposed to get Black Widow and Eternals this year. Like every other movie on the planet, they were pushed back; Eternals to early next year and Black Widow to November of the year of the rona. Well as of yesterday, they've been pushed back again with Black Widow (how many times can I put that name in here?) being moved to May 7, 2021. That means for the first time since 2009, there will be no movie coming out from the MCU.
I mean sure, we're now slated to get four movies next year. But I need to get through this year. Luckily for me, Disney+ exists and they have a plethora of MCU TV shows coming out. Like for real for real, not maybe kinda sort of like Agents of SHIELD. Of course those were supposed to start coming out this year and everything is all topsy turvy with them too. Up is down, black is white, dogs and cats are living amongst each other. But wait, coming in from the clouds!!!!
Umm, yes please. That is sufficiently quirky. You got some Wanda. You got some Vision. Oh shit, that's where they got the name. I'm back in like I never left. Plus Kathryn Hahn is dope. Now I just need "Coming Soon" to turn into an actual date. kthxbye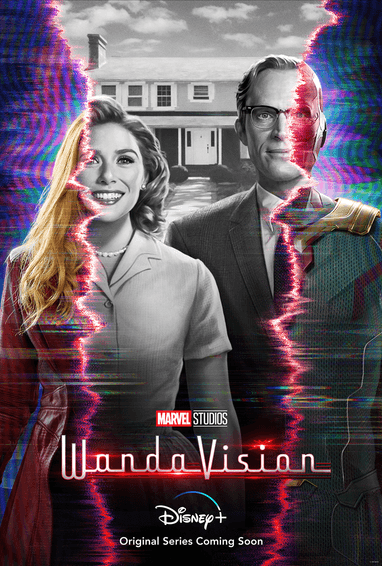 Black Widow.